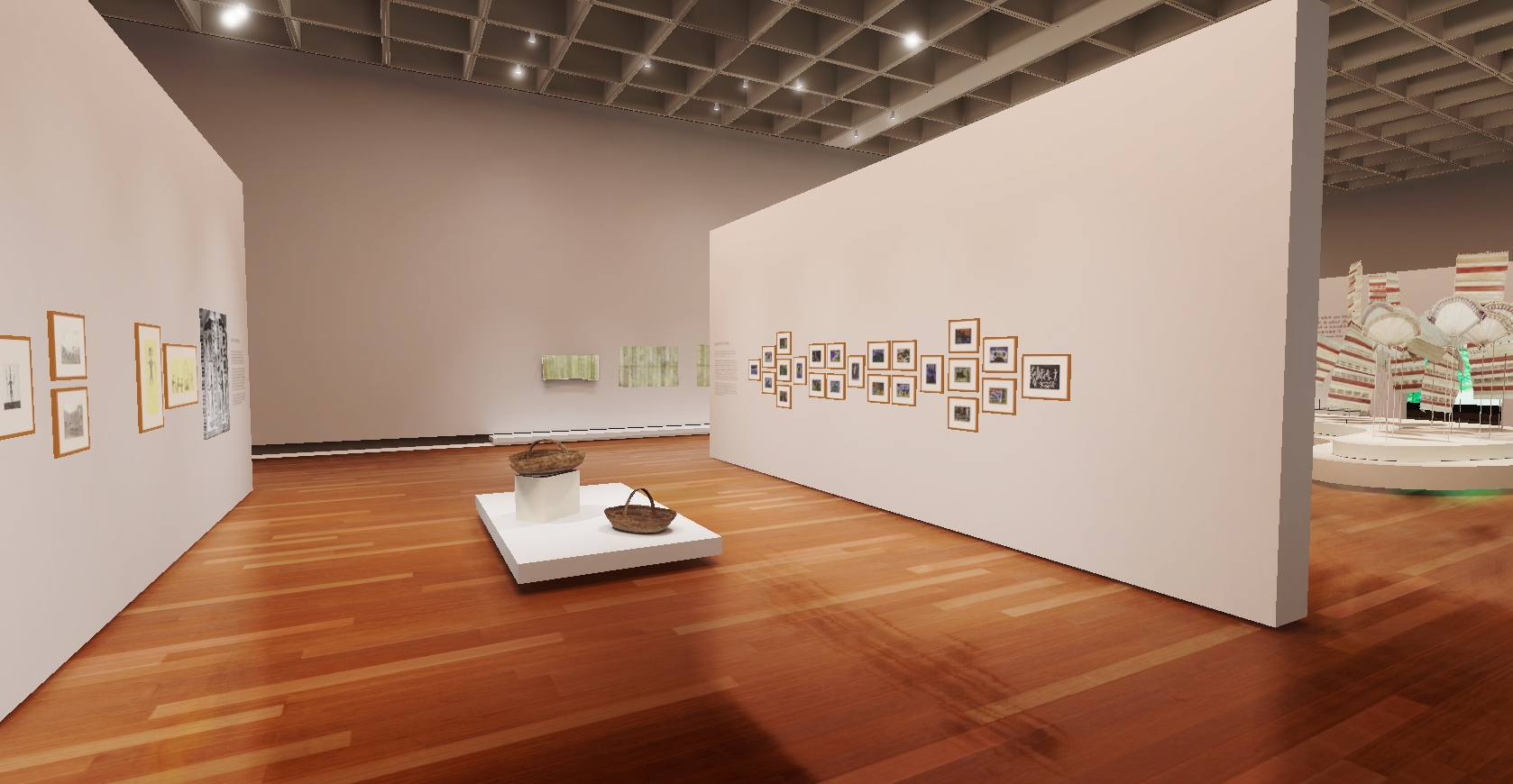 Ortelia offers a web publication service for new and existing users of Ortelia Curator. We convert your Ortelia Curator exhibition design files to an online interactive 3D exhibition that can be embedded in your own web page. This service offers a rapid way to re-purpose existing analog experiences or bring new exhibitions online.
What are the terms?
There is a $850USD set-up fee with a maximum of fifty (50) artworks. This number can include up to ten (10) media artworks (video/audio) or three (3) 3D artworks. Additional artworks priced on application. The one-off fee (per exhibition) covers setting up the conversion and output of web-ready files.
Contact us for conversion pricing on multiple exhibitions.
Modifications or changes to a published exhibition attract additional fees.
Existing Users
Send us your Ortelia Curator exhibition design save file and Ortelia Space Builder gallery space file and we will convert your exhibition to an online interactive exhibition. The cost of exhibition conversion will depend on the number and type of artworks (2D, 3D, Multimedia) as well as the number of planned exhibitions (see above).
New Users
Subscribe to Ortelia Curator Pro and commission a custom gallery and we will publish your first online interactive exhibition free of charge. Some restriction may apply. Contact us for details.*
What You Get
A 3D interactive exhibition which can be hosted on your website
50 artworks including a mix of up to ten (10) media artworks (video/audio) and up to three (3)  3D objects artworks. Additional artworks will attract additional fees, price on application.
All artworks in the exhibition are interactive and display a pop-up information panel when clicked.
Pop-up information panels can contain, Text, images, video or sound.
All images in pop-up panels have a magnifier function
A selection of 4 pop-up templates to choose from. Custom templates available, price on application.
One review of published exhibition prior to delivery. Additional fixes or changes attract a fee, price on application.
No restrictions on use.
Instructions for embedding the exhibition in your website.
An example of a live published exhibition with custom gallery space created by Ortelia can be seen here.
Add-ons
There are a range of add-ons available to enhance your virtual exhibition. Price on application.
Interactive Mini-map showing direction and orientation.
Logo change – replace the standard loading screen with your logo.
Interactive tours.
Self-guided tours using interactive 'teleport' spots
Drop-down artwork lists for fast access to artworks.
Credit lists or exhibition statement
Customised pop-up panels.
Hosting for your exhibition on our cloud service (must have an active Ortelia Curator subscription for hosting.).
You get:
Dedicated exhibition link
A choice of monthly or annual hosting 
Contact us for more information
* First exhibition free if you choose to have your custom gallery web-enabled at time of build.