About Ortelia Interactive
Ortelia delivers exhibition design software and audience engagement applications to the cultural heritage sector. Over 150 galleries, museums and industry consultants trust us and our products.
Ortelia Interactive is committed to innovative digital services and audience engagement applications for the GLAM sector. Our exhibition design software, Ortelia Curator, assists with active exhibition design while providing a practical way of archiving important exhibitions. We create interactive 3D and 2D narrative driven environments using client content (existing exhibitions or collections). Interactive virtual exhibitions can be delivered across the web, to mobile or desktop devices.
As a company our underlying aim is to explore the dynamics of cultural space. By granting public spaces a virtual presence, we provides users with the means to more profoundly engage with, and understand, the nature of those spaces.
Ortelia takes its name from Abraham Ortelius, a sixteenth-century geographer who is credited with making the first map of the world, Theatrum Terrarum (Theatre of the World). We provide users with new ways of mapping their cultural worlds.
The Ortelia team is made up of professionals from the fields of gaming technology, drama, real-time modelling and content development.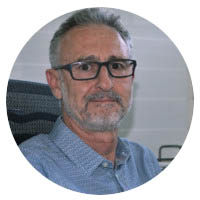 Lazaros is a founding members of Ortelia Interactive Spaces. Prior to forming Ortelia, Lazaros worked in organisations as diverse as British Aerospace, Queensland Department of Natural resources, and the University of Queensland to name a few. He has been working in the real-time 3D and simulation industry for 20 years. Lazaros has extensive expertise and a keen interest in
3D visualisation

Real-time applications

Audience Engagement Applications

The GLAM Sector
He continues to maintain a core focus of applying 3D interactive technologies in the GLAM sector.

BFA (Animation), Director
Darren is a founding members of Ortelia. He has been involved in the Virtual Environment industry for over 15 years, having developed many projects ranging from immersive medical simulation applications to property development tools. Darren also has experience as both a lecturer and researcher and has spent time working as a visual effects artist on television and film projects in the Post Production industry. Darren maintains a strong interest in developing digital tools for the GLAM sector.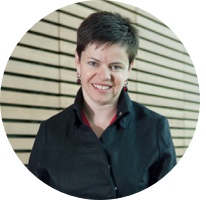 Professor Joanne Tompkins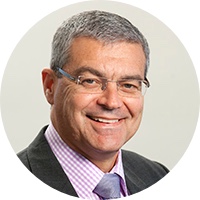 Stephen has extensive experience in mergers and acquisitions, business valuations, accountancy services, and income tax compliance. He has been  Company Secretary and Chief Financial Officer of various public companies including major chartered accountancy firms in Australia and the United Kingdom.  He provides Board and Company Secretarial services for a number of start-up technology and public companies. Stephen has a Bachelor of Business in Accountancy, Graduate Diploma in Applied Corporate Governance, and is a member of the Institute of Chartered Accountants in Australia, and the Australian Institute of Company Directors.