The exhibition design tool you have been waiting for.
Real-time exhibition design software. Easy to learn and easy to use. Ortelia Curator has been developed in collaboration with museum and gallery exhibition designers. Connect to your Collections Management System and automatically import artworks to scale with associated descriptive text. Import, place, and light, multiple artwork types (2D images, video, audio and 3D models). Export completed exhibitions elevations in pdf format. Minimise handling of artworks at exhibition setup. Test the space for sight-lines and lighting. Ideal for travelling exhibitions.
If you are serious about exhibition design this is the tool for you.
Used by +100 Galleries & Museums Worldwide

"Ortelia Curator is easy to use. It's clearly laid out and intuitive so we don't have to work in it all the time to remember how to use it. The amount of power in this tool is astounding.  It's truly amazing!"
– Stephanie Wilson, Project Manager, Collections and Interpretation, Georgia O'Keeffe Museum

"Ortelia Curator is an efficient and accessible program. It allows me experimentation, flexibility and planning in the lead up to exhibitions. It's easy to learn, simple to use. "
– Ingrid Hedgcock, Curator and Collections Manager, Margaret Olley Art Centre, Tweed Regional Gallery

"…we now use Ortelia exclusively. It is faster, more accurate and the result permits among many other functions, minute adjustments on the run, experimentation with texture, colour and lighting, and virtual "fly-throughs" all of which have become invaluable in the collaborative environment of museum exhibition design where curators, educators, designers and production teams work closely together. "
– Dr Campbell Gray, Director, The University of Queensland Art Museum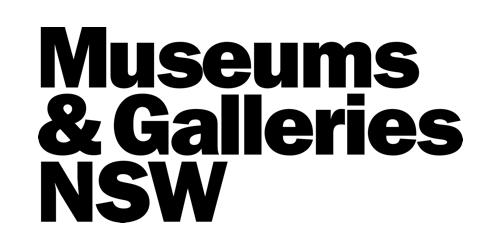 "Museums & Galleries of NSW have been using Ortelia Curator in our touring exhibitions for over 4 years now and it has proved to be a vital tool for exhibition design across distance."
– Rachel Arndt, Gallery Programs and Touring Exhibitions Manager, Museums & Galleries of NSW
Turn your floor plan into a virtual gallery
Upload artwork from your computer or CMS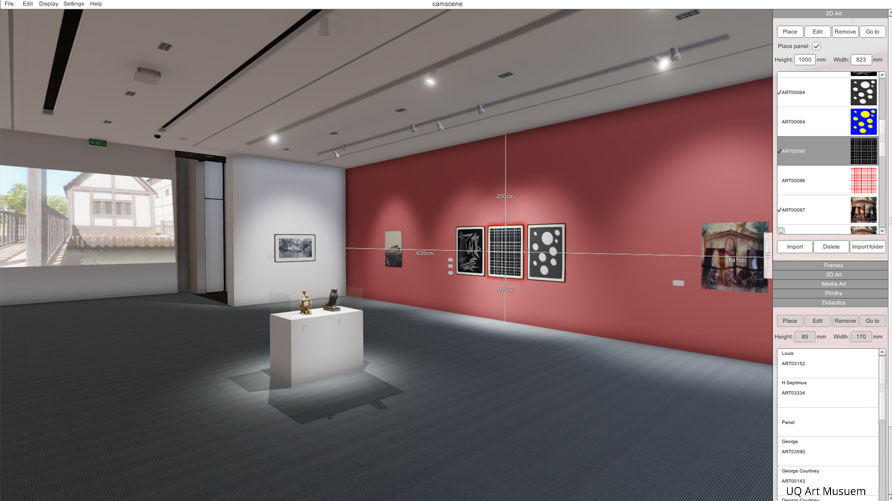 Import photos, images, scans, videos, sounds. We also support 3D artwork. Ortelia Curator 2020 works with the most popular Collection Management Systems such as MuseumPlus, Vernon Systems, Axiell products, GallerySystems and others.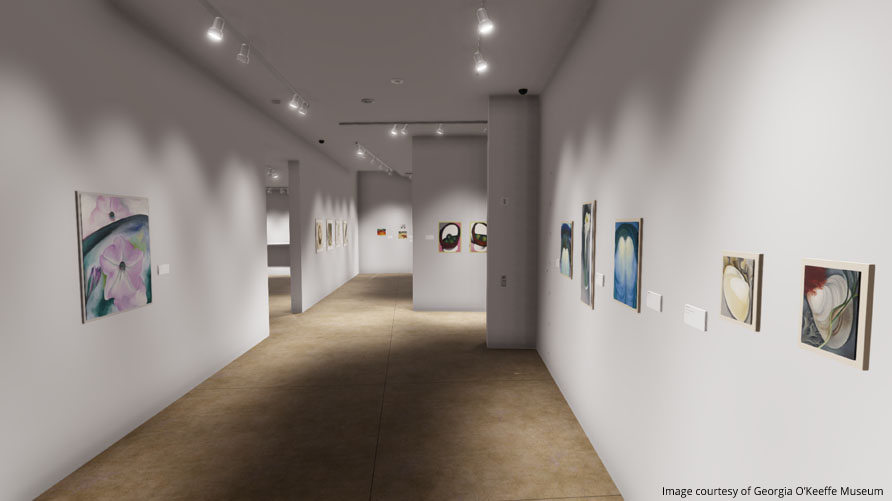 Easily and accurately place artworks and panels throughout your gallery.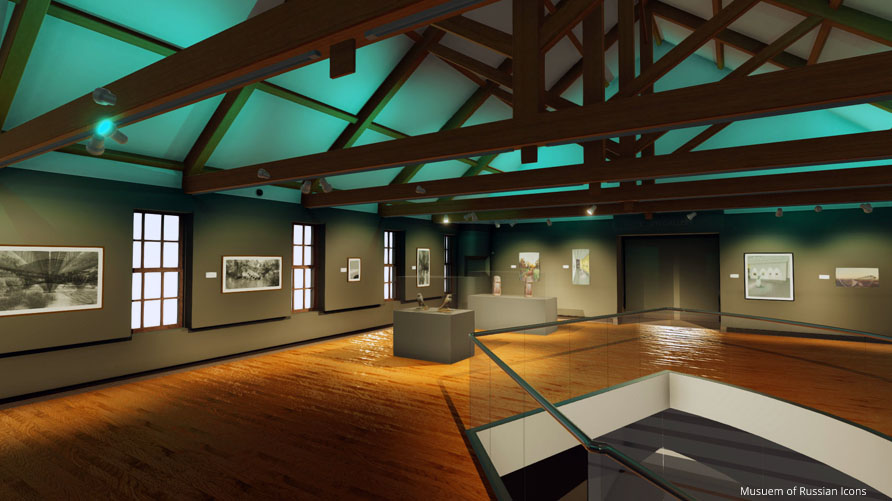 Full customisation. Add and control all the colours, frames, walls, lighting and more. Perfect the lighting position and intensity. Bring your exhibition to life, from your computer.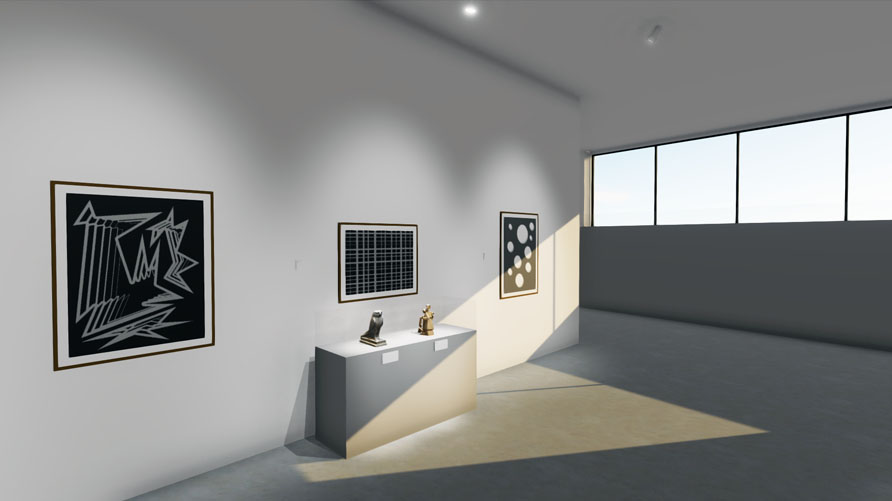 Do you have a painting next to a window? Quickly test if the sunlight hits it during the day. Your virtual gallery is based on real world positioning.
Download the elevation outputs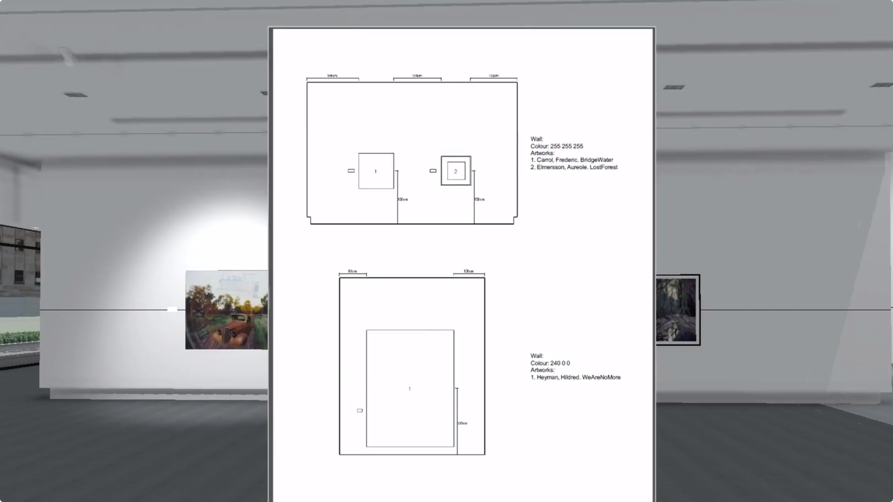 Have everything handy. Share your ideas and work with your team. Export all elevation drawings for each wall of your gallery with Curator Pro.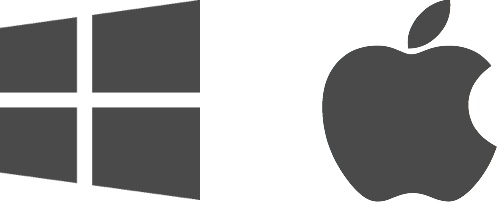 Curator is available for Windows and Mac computers only.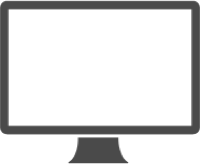 Publish your virtual gallery to your website in one click.


Get ready for the virtual reality revolution.

Exact replica of your
gallery by the experts.
Our talented team can custom build an exact model of your space. Contact us for more information.
Per Month
Or billed annually.
Perfect for exhibition
and touring teams.
Space Builder
2D, 3D & Media Artworks
Didactic Panels
Plinths and Cases
Temporary walls and shelving
Full Customisation
Import from CMS
2D Elevation Output
Unlimited Artworks
Unlimited Exhibition Designs
No restrictions on space size
Digital Exhibition Publishing Services
Host your 3D interactive exhibition on your website
We will convert your exhibition design files to an online interactive 3D exhibition which can be embedded in your own web page.
"With 25 years in the gallery and museum sector, as an education officer, gallery director and now as an independent curator, I find Ortelia Curator a unique and complete application for developing and managing exhibitions [and] an invaluable communication, planning and management tool. "
– John Waldron, Blue Sky View