Miranda's Waltz and The Imaginary Symphony No. 1
Ortelia Interactive Spaces in partnership with the 
Australian Discovery Orchestra
 (ADO) and 
Independent Schools Victoria
(ISV) has developed 
Miranda's Waltz and The Imaginary Symphony No. 1
, a 3D online interactive game experience as part of their 2017
Arts Learning Festival
.
Miranda's Waltz is a 28-min. piece for large orchestra and narrator.
Miranda is a little girl, so little that even her name seems too big for her. She goes to her neighborhood park one day, scurrying to her special secret place under a canopy of low branches. There she finds a mouse, something even smaller than she is. Delighted, she decides she will be Mouse's protector. Little does she know, Mouse has other ideas.
The game is an interactive puzzle environment designed for users between the ages of 9 and 14 years old. Players must navigate the park environment in order to find the letters that make up the clue for finding the golden key. The key opens the hedge maze, the pathway to the Imaginarium. After navigating the hedge maze the player must make their way to the top of the cowslips in order to fly to the imaginarium. The Imaginarium is the last level of the game where the players discover how get to the  Independent Schools Victoria Festival website to learn more about the live Miranda's Waltz concert
Miranda's Waltz and The Imaginary Symphony No. 1 environment is delivered as a WebGL application designed to run directly from within a web browser. Below are screenshots taken from the environment.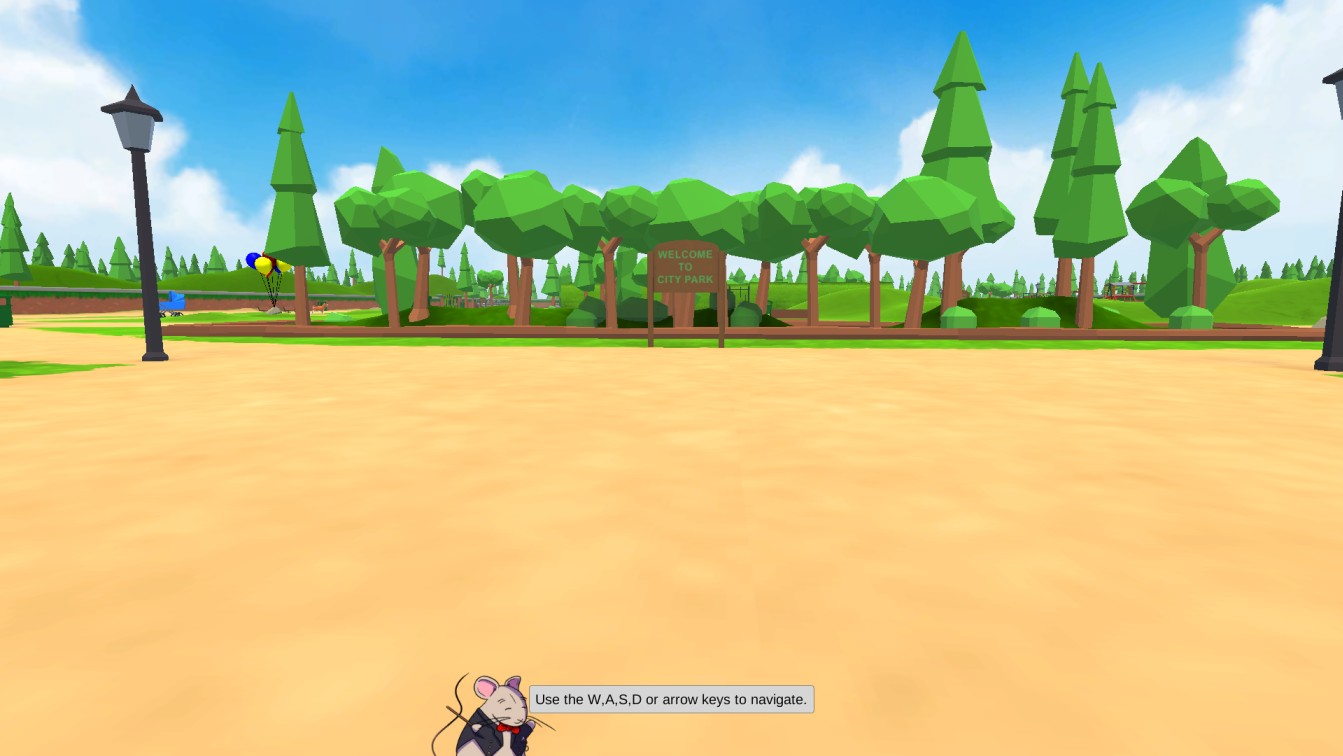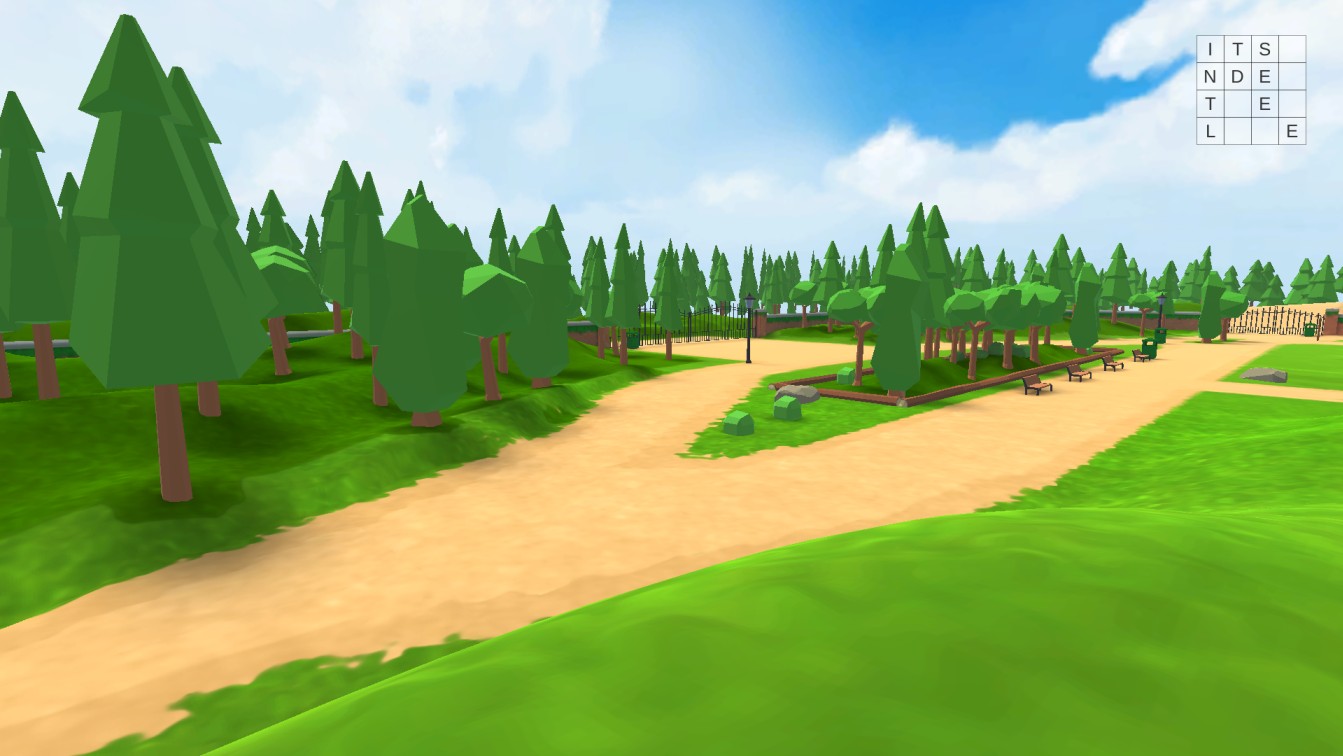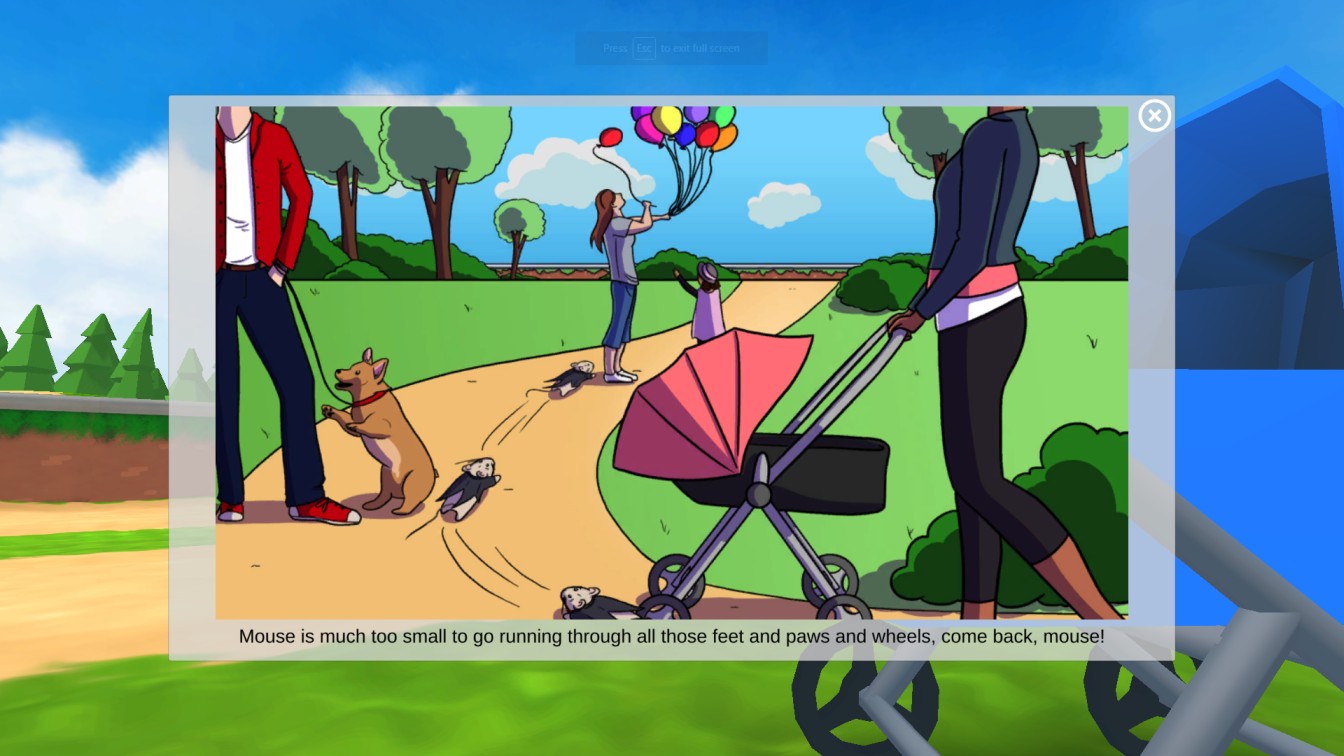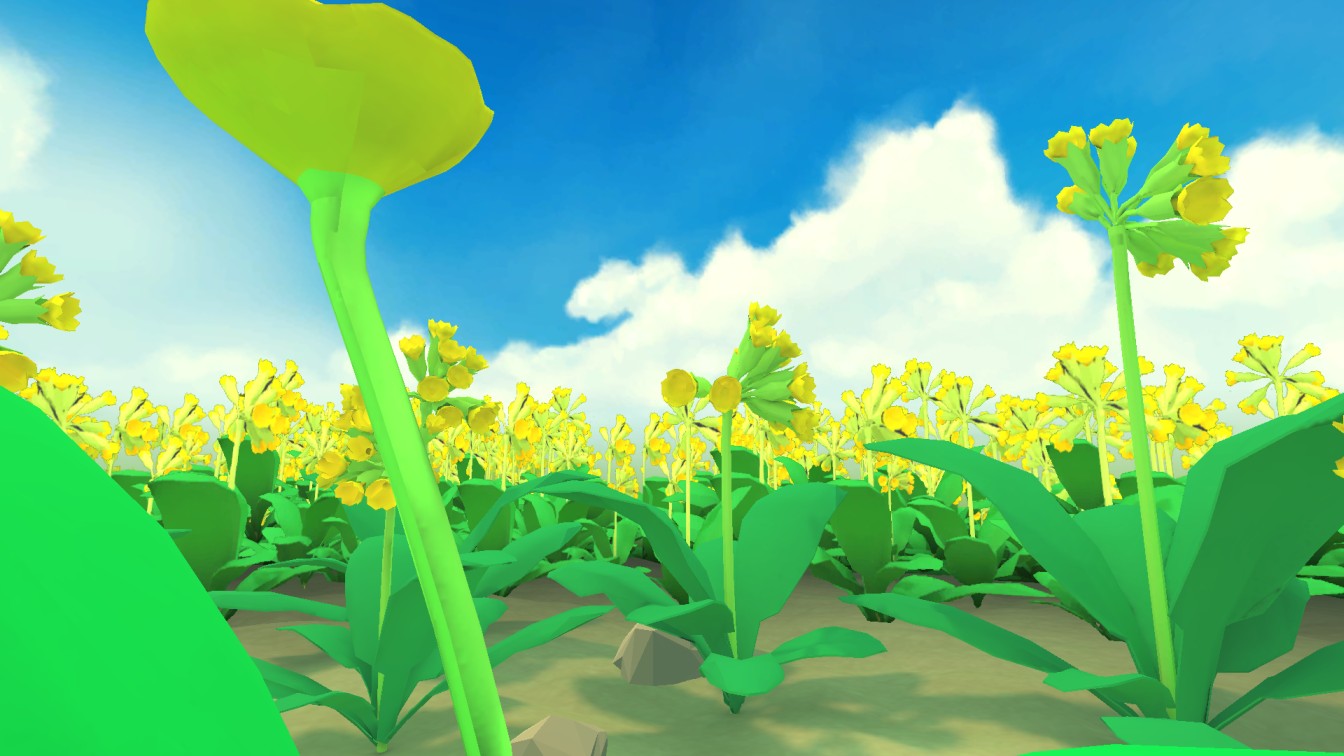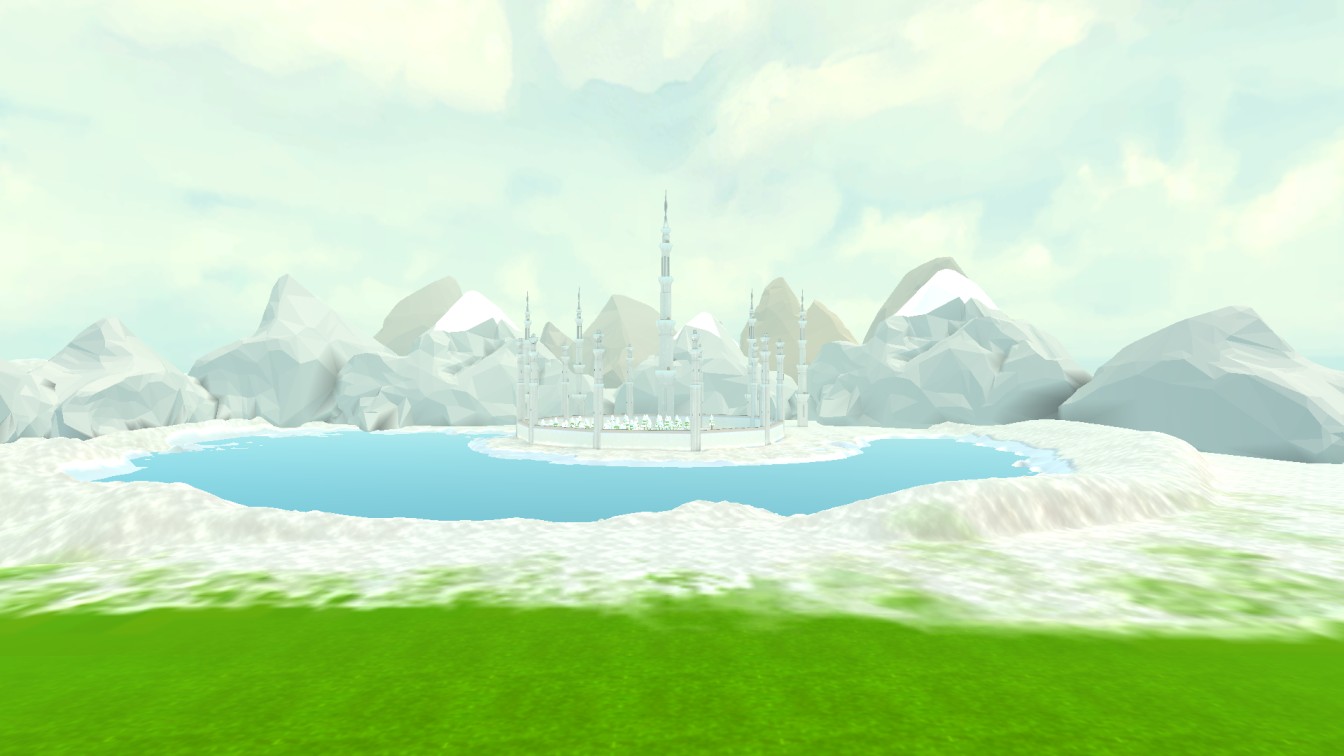 The Team
Art – Amanda Howes
Level Design – Adrian Forest
Head of Development – Darren Pack
Production – Lazaros Kastanis