The virtual reconstruction of Komediehuset (Bergen)
Ortelia has been commissioned by the Centre for Ibsen Studies at the University of Oslo to recreate the Bergen Theatre in Olso. The virtual reconstruction of Komediehuset is part of the 'Visualising Ibsen' international research project based at the Centre for Ibsen Studies. The project is led by Professor Julie Holledge and the University of Oslo.
Project Background
The Komediehuset (Bergen) was built by an amateur dramatic society in Bergen in 1800 and destroyed by an English bombing raid in 1944. It played a significant role in Norwegian cultural history as the artistic hub for the romantic nationalist movement that followed 'firehundredårsnatten,' the four-hundred-year-night of Danish rule. Det norske Theater, the first professional Norwegian theatre company, took up residence at Komediehuset in 1850, and it was here that Henrik Ibsen, one of the most performed playwrights of world theatre, learnt his craft.  He was the resident playwright and a director with the company for six years between 1851 to 1857; during his life time 22 of his plays were performed on the Komediehuset stage.
The virtual model of Komediehuset will be used by international researchers to investigate Ibsen's contribution to theatre practice – both with regard the creation of a modernist performing body and twentieth century director's stagecraft.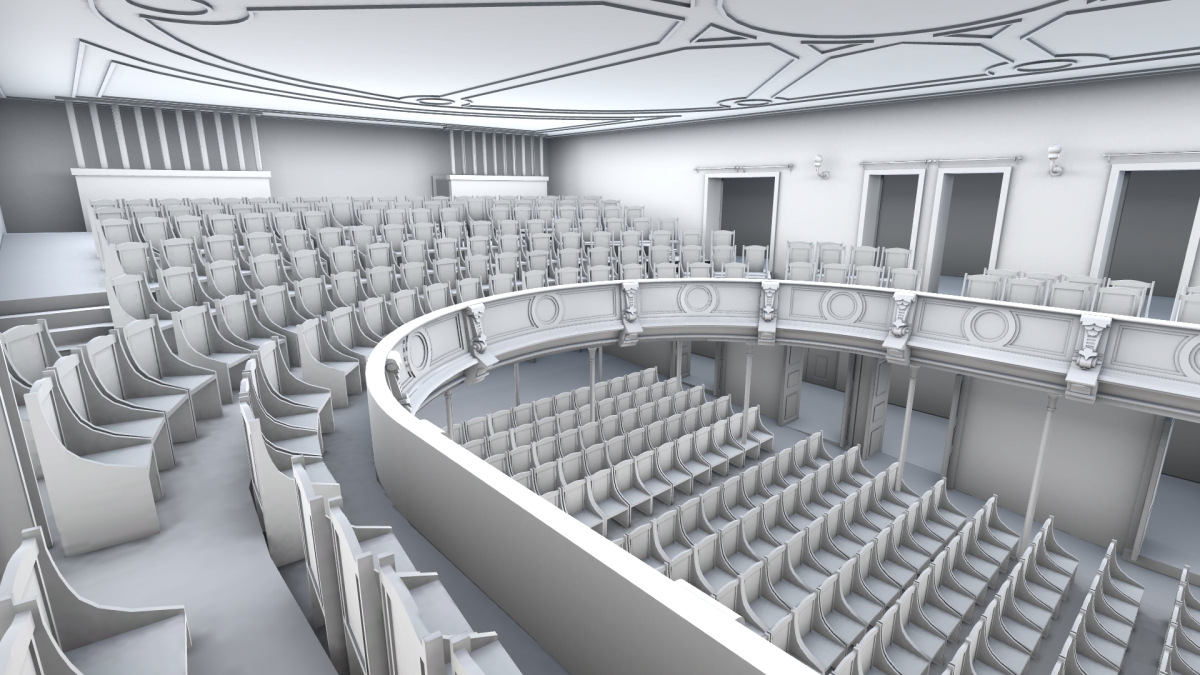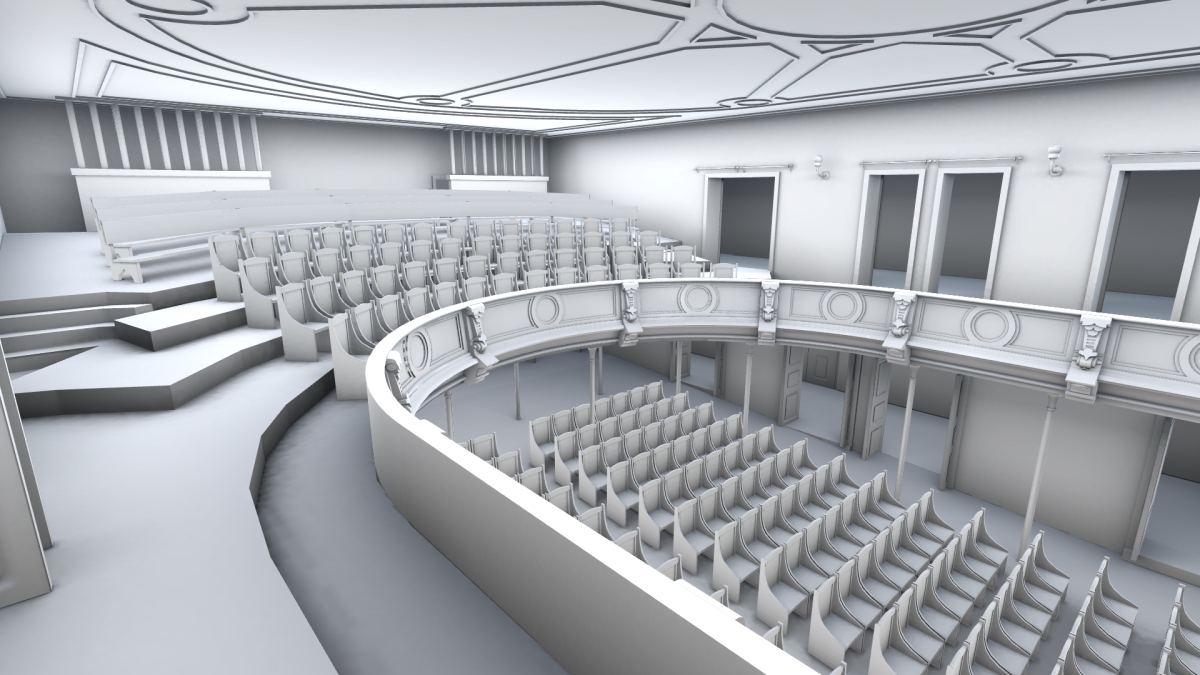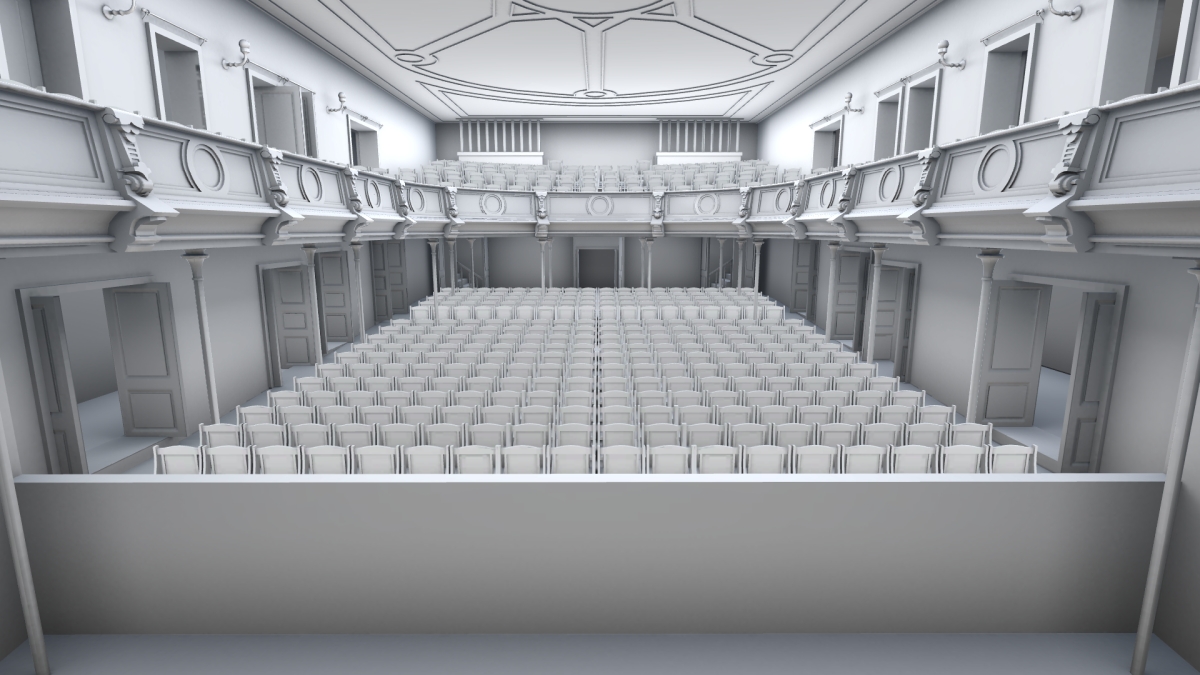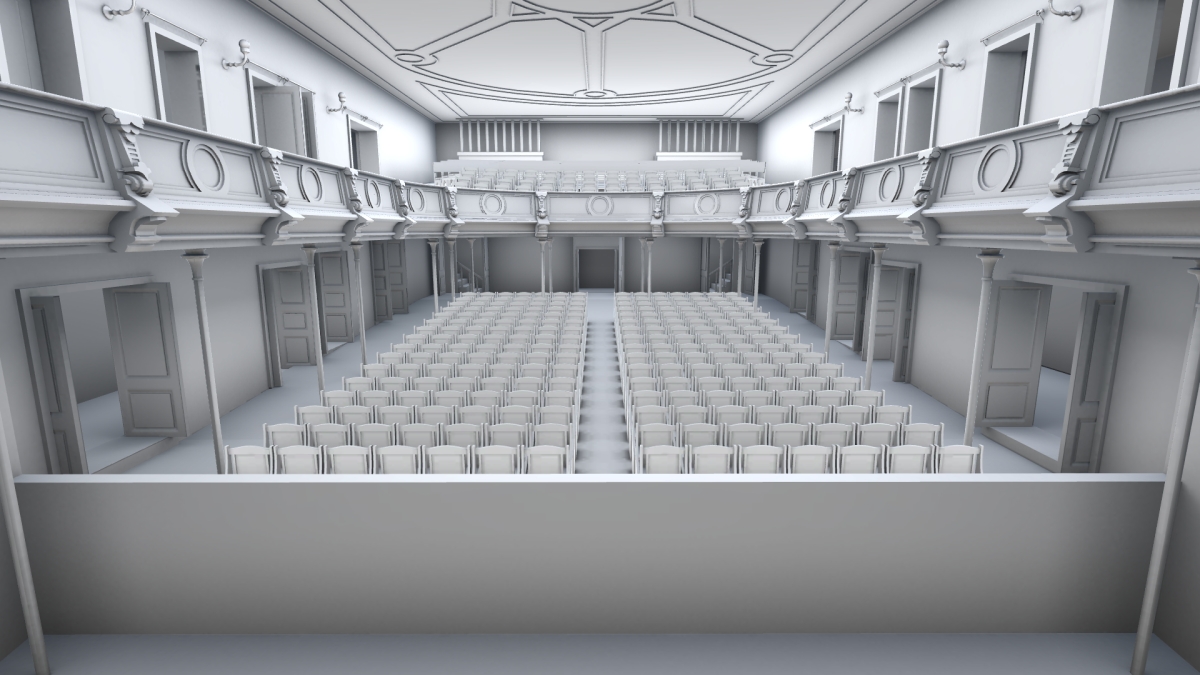 Ortelia has recreated the theatre with both internal and external detail. The model has been rendered in flat-shade grey by request of the client. The aim of this model is to investigate the space and it was felt that rendered real-life models would distract from the purpose of the model.
The model has been delivered as both a interactive 3D run-time and configured for the Vive Virtual Reality headset. The environment has predefined viewpoints although the user can freely navigate the space. Hotkeys allow the switching of known seating arrangements.
In 2018 Ortelia will deliver additional functionality to this model so that researchers can examine the evolution of the physical space over time. In addition, researchers will be able to test stage machinery that was housed beneath the stage itself.