The virtual reconstruction of Komediehuset (Bergen)
Presenting the Virtual Reconstruction of Komediehuset (Bergen): Ortelia, commissioned by the Centre for Ibsen Studies at the University of Oslo, meticulously recreates the Bergen Theatre. This virtual reconstruction is an integral part of the 'Visualising Ibsen' international research project led by Professor Julie Holledge and the University of Oslo.
Project Background
Komediehuset (Bergen), erected by an amateur dramatic society in 1800 and destroyed during an English bombing raid in 1944, held immense significance in Norwegian cultural history. It served as the artistic center for the romantic nationalist movement that emerged after the 'four-hundred-year-night' of Danish rule. The pioneering Norwegian theatre company, Det norske Theater, made Komediehuset its home in 1850. Here, Henrik Ibsen, one of the world's most renowned playwrights, honed his craft. As a resident playwright and director from 1851 to 1857, Ibsen witnessed 22 of his plays grace the Komediehuset stage.
The virtual model of Komediehuset facilitates in-depth research on Ibsen's influence on theatre practice, encompassing the creation of a modernist performing body and twentieth-century director's stagecraft. Ortelia has meticulously recreated both the interior and exterior of the theatre, rendered in flat-shade grey as per the client's request to maintain the model's purpose-focused ambiance.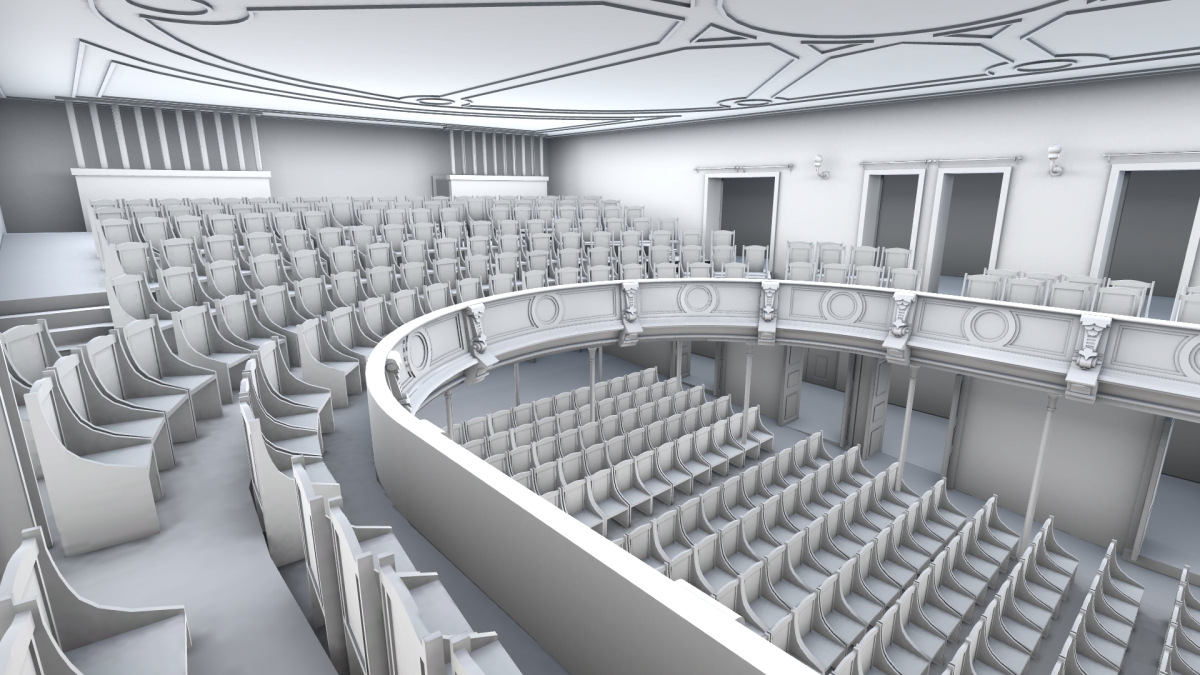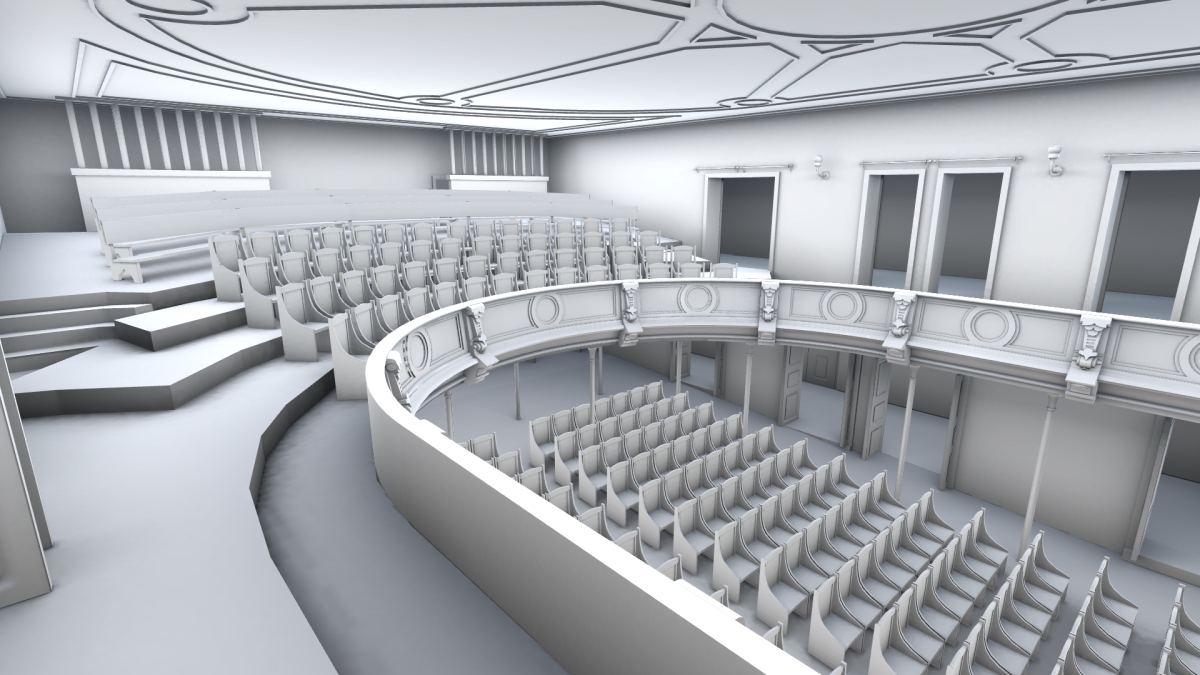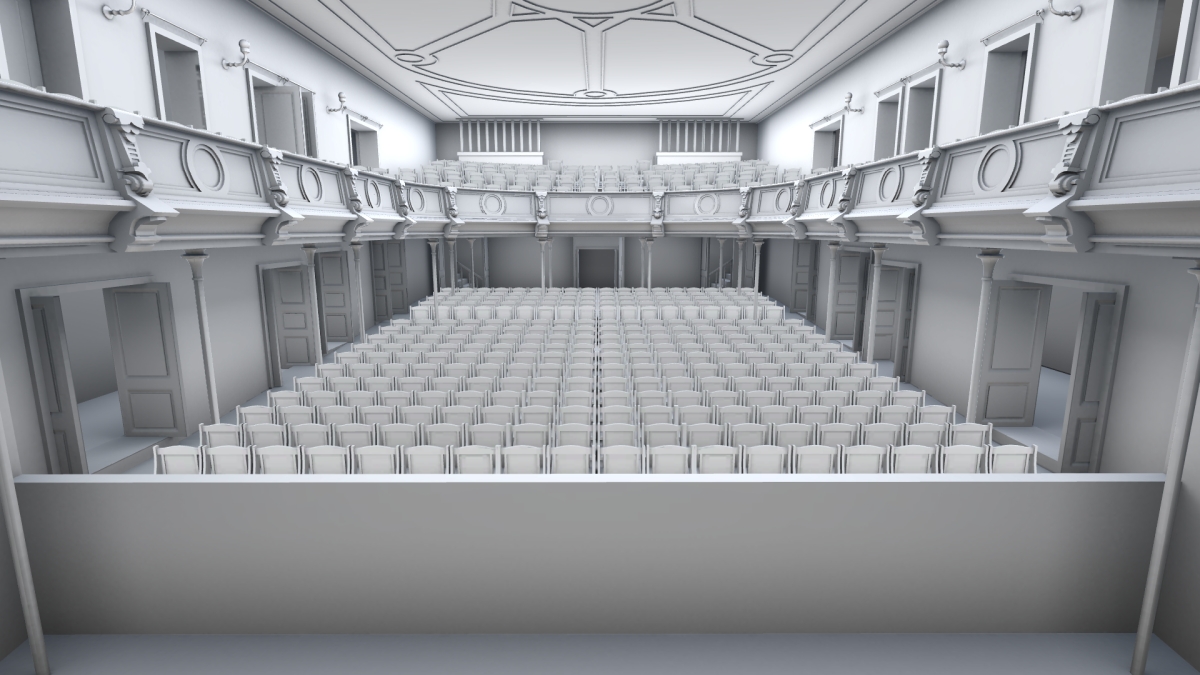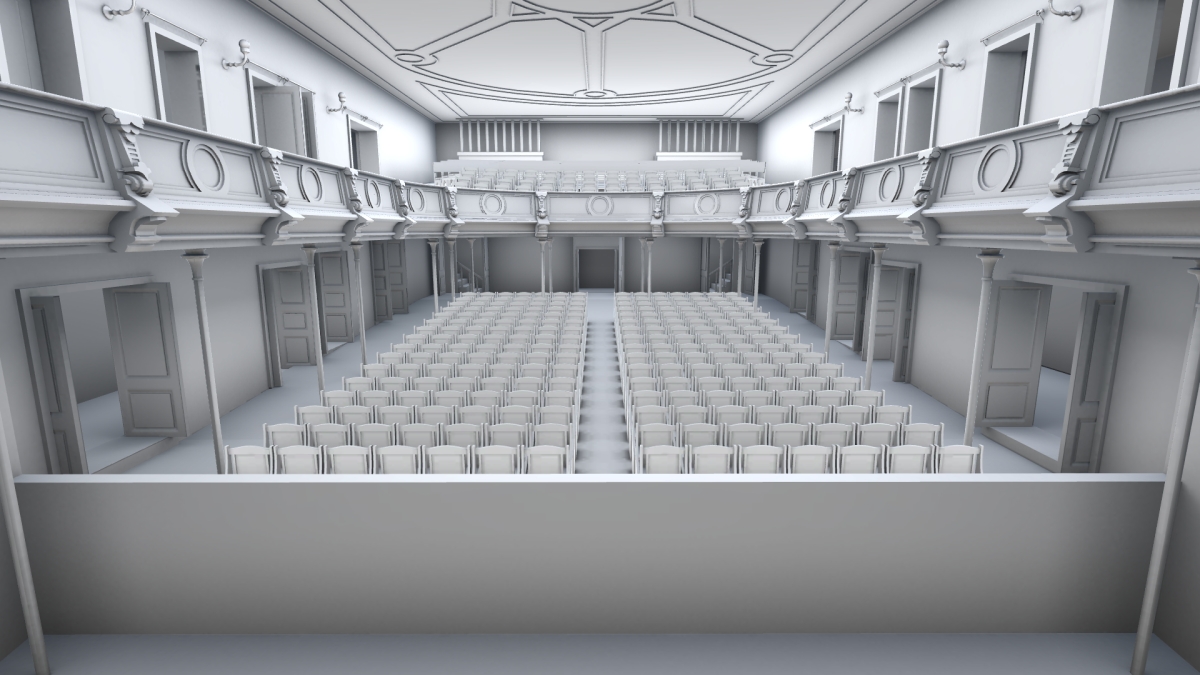 The delivered model comes in the form of an interactive 3D run-time experience and is configured for the Vive Virtual Reality headset. While predefined viewpoints are available, users can freely navigate the space. Hotkeys enable seamless switching between known seating arrangements.
Since 2018, Ortelia has enhanced the model with additional functionality, enabling researchers to examine the physical space's evolution over time. The colour renders of the space are based on extensive research of original architectural drawings and availability of paint colours at the time.