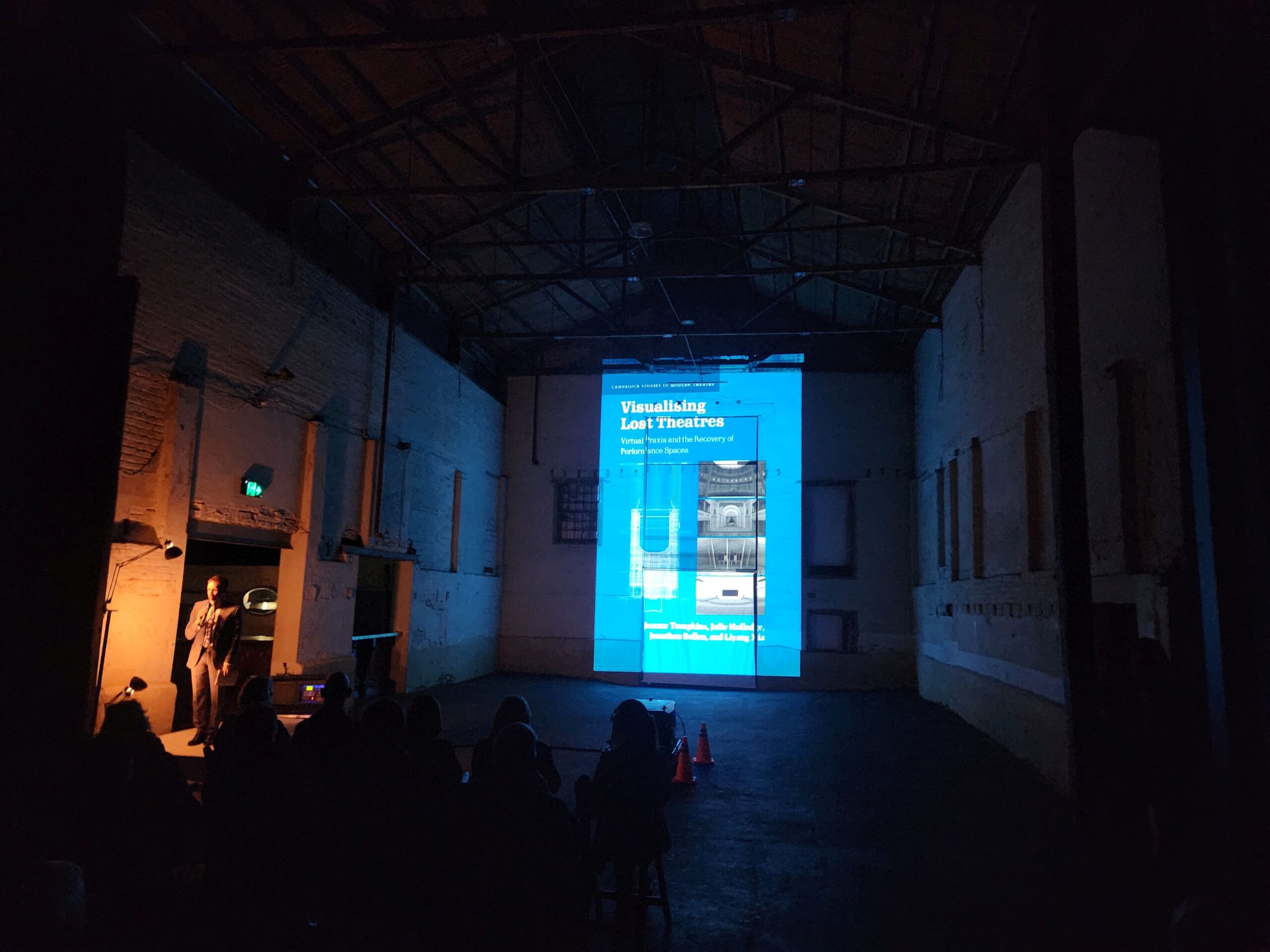 Visualising Lost Theatres
Ortelia has been working closely with the Visualising Lost Theatres Research Consortium since 2020 to reconstruct a number of 'lost' theatre venues. The Consortium is comprised of Professor Joanne Tompkins, Emeritus Professor Julie Holledge, Dr Jonathan Bollen and AusStage. The resulting 3D theatre models have a high degree of accuracy and allowed the researchers to evaluate how performance operated there, and to investigate the ways in which people (actors and audience) intersected and interacted in them. The project examines theatres from social, cultural, geographical and historical contexts, venues that have been sites of social and cultural transformation. These theatres and forms have provided the material constraints that have shaped some of the most enduring theatrical genres of world theatre and cultural production.
It has been Ortelia's privilege and honour to be so instrumental not only in the project but to be able to contribute to the 'Visualising Lost Theatres: Virtual Praxis and the Recovery of Performance Spaces' book itself.
The Event
The event was held on the 22nd of September 2022 in the original Queens Theatre in Adelaide. This was particularly excirting as the Queens Theatre features heavily in the book and is one of the Theatres reconstructed by Ortelia.
The event was very well attended and in good hands with the Master of ceremonies Dr. Christopher Hurrell of Flinders university. We were presented a moving a welcoming 'Welcome To Country' by Cliffy Wilson. After the main introduction we moved to the more cosy back room of the theatre where we were presented with a very engaging talk hosted by Joanne Tompkins one of the book authors. The two interviewees were Richard Solomon who is the great great grandson of the builder/owner of the orginal Queens theatre, Emanuel Solomon. and Mr. Guy Adams whose ancestors (William Harper Formby) purchased the Queens and turned it into a horse saleyard.
The audience was  treated to an amazing projection show that projected images and the 3D VR model of the Queens Theatre (thank you Novotech) on the remaing original walls.
Below are a selection of images from the evening.